Iranian/ Islamic Studies Short Term Program, Kish International Campus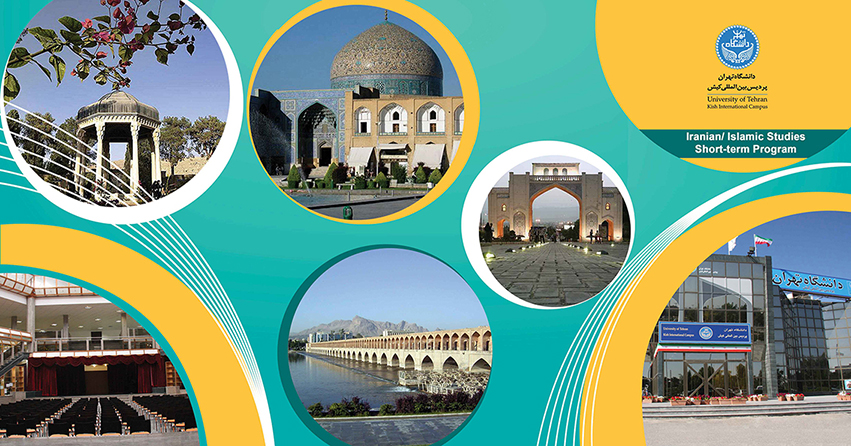 University of Tehran Kish International Campus (KIC) offers short-term programs one/ two semester(s) for international students who are interested in Iranian/ Islamic studies:
Courses:
Persian History, Persian Civilization, Iranian Foreign Policy, Basic Principals in Islamic Studies, Persian Language, Iranian Culture & Society, Politics in Islam
Facilities:
Wi-Fi Access
Study Room
Digital language laboratory
A full range of library resources (Printed and eBooks/Journals)
Bookstore
Computer sites
Well-equipped Gymnasium
Dormitory
In addition, there are some other facilities such as restaurants, a small super market, a Bank branch, ATMs and a travel agency
Tuition Fees:
Tuition fees at KIC for international students are approximately equal to the tuition fees for domestic students.
Bachelor's Degree Programs: USD 750 (one-semester)
Master's Degree Programs: USD 812 (one-semester)
The tuition fee does not include accommodation costs and living expenses .
Accommodation is available for international students at KIC dormitories. There are facilities such as basic furniture, beds, washing machines, dinner tables, carpets, refrigerators, irons, wardrobes, bookshelves, desks, chairs, cooling and heating systems, TV sets, etc. Students may have a choice as to the size of the apartments they would prefer to live in; single-room apartments (approximately 60 square meters, USD 1624 per semester) or double-room apartments (80 square meters, USD 1160 per semester). The rents for these facilities are inexpensive compared with those for private housing.
If you would prefer to rent private housing, we also provide advice on this.
Excursion Program:
Iran is a perfect location for those who are interested in cultural, natural and historical attractions. An optional 3-4 day excursion is offered in the program. During the excursion, students get the chance to visit the most impressive tourist attractions and historical sites in Shiraz and Isfahan and get familiar with the unseen face of Iran along with its cultural heritage.
Certificate:
A certificate of attendance is issued at the end of program which provides the students with a record of attending the date and the course it was completed.
Enrolment:
All applicants are requested to provide:
Completed application form available at: http://kish.ut.ac.ir/en/ApplicationForm.pdf
A scanned copy of official transcripts translated into English.
A scanned copy of applicant´s passport or Identification card.
A scanned copy of your recent photograph.
Your CV, including your educational background, work experiences, extracurricular activities, e-mail address, address, phone number
Submitting the applications
All application documents should be submitted to the following E-mail address: kish@ut.ac.ir
For more information please contact Dr. Majdeddin at: +98 76 444 30683